public record information
---
Beal's Road Cemetery Plot Number: 20
Name: Burns,Wyfeman Clagget
Gender: M
Birth Date: 12/11/1795
Date of Death: 01/08 /1797
Place of Death:Bedford,NH
Burial Type: Full
Father's Name: John Burns
Mother's Name: Patten( ?),Elizabeth
Spouse's Name:
Notes or Inscription:
Emblem: Male face
IN
memory of
Wyfeman Clagett
Burns son of Lieu.
John Burns & Mrs.
Elizabeth his wife
Who died Jan. 8, 1797
Ages 23 mo.
And 20 days

The dear delight we here injoy
And fondly call our own
Our but fhort favours borrow'd now
To be repaid anon.

click on image to enlarge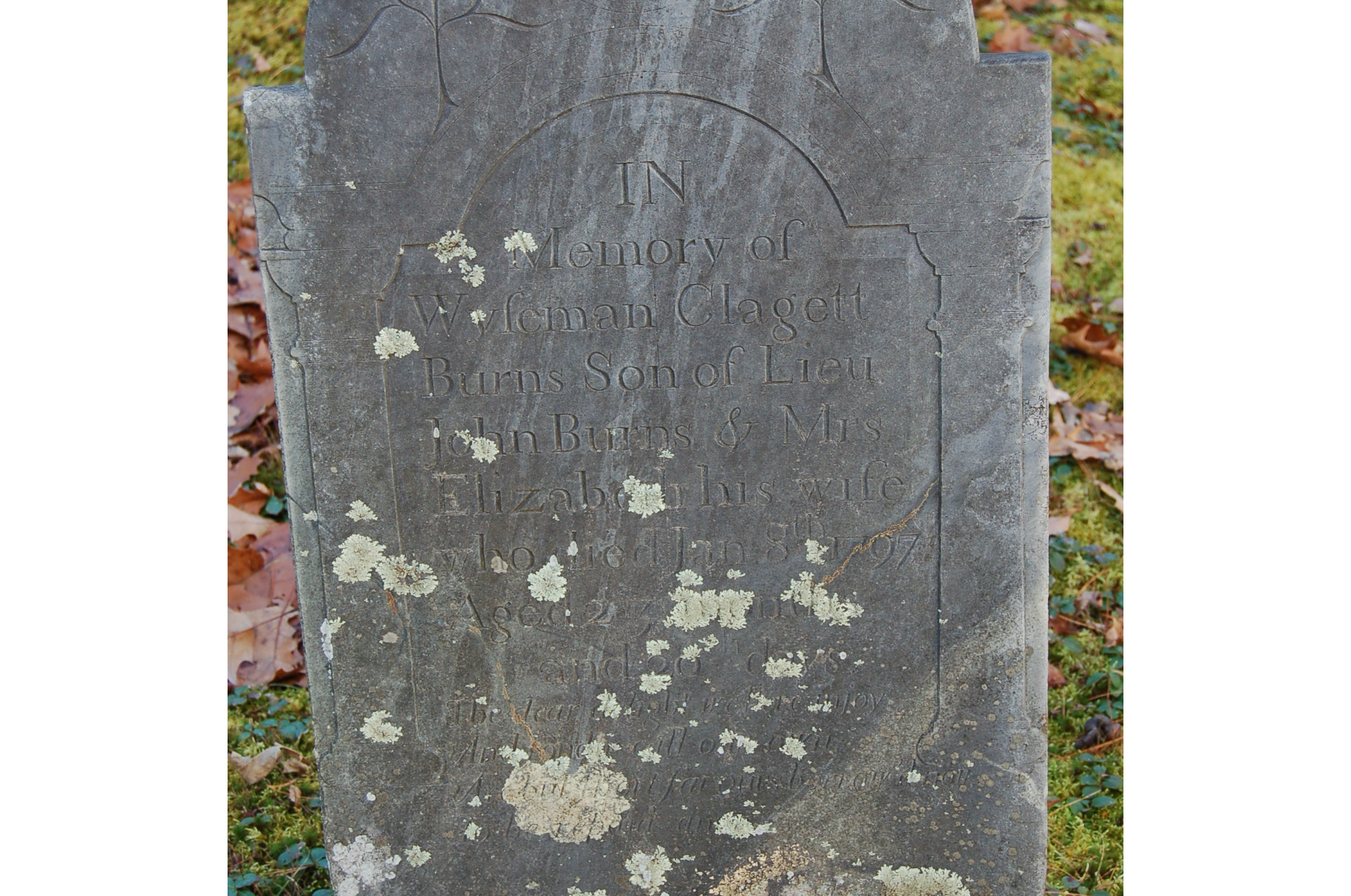 ---