public record information
---
Beal's Road Cemetery Plot Number: 33
Name: Moore, Isabella
Gender: F
Birth Date: 09/14/1831
Date of Death: 12/14 /1834
Place of Death:Bedford,NH
Burial Type: Full
Spouse's Name:
Notes or Inscription:
SOPHRONIA
DIED
June29, 1838
AEt. 21
ISABELLA
Died Dec. 14, 1834
AEt. 3 yrs. 3 mos. ,br/> Daughters of James Moore, Jr.
& Sarah his wife
"Their forms are covered with the sod
But now their spirits rest with God.
Their sweetnesh will never be forgot
By those who mourned their early lot."
click on image to enlarge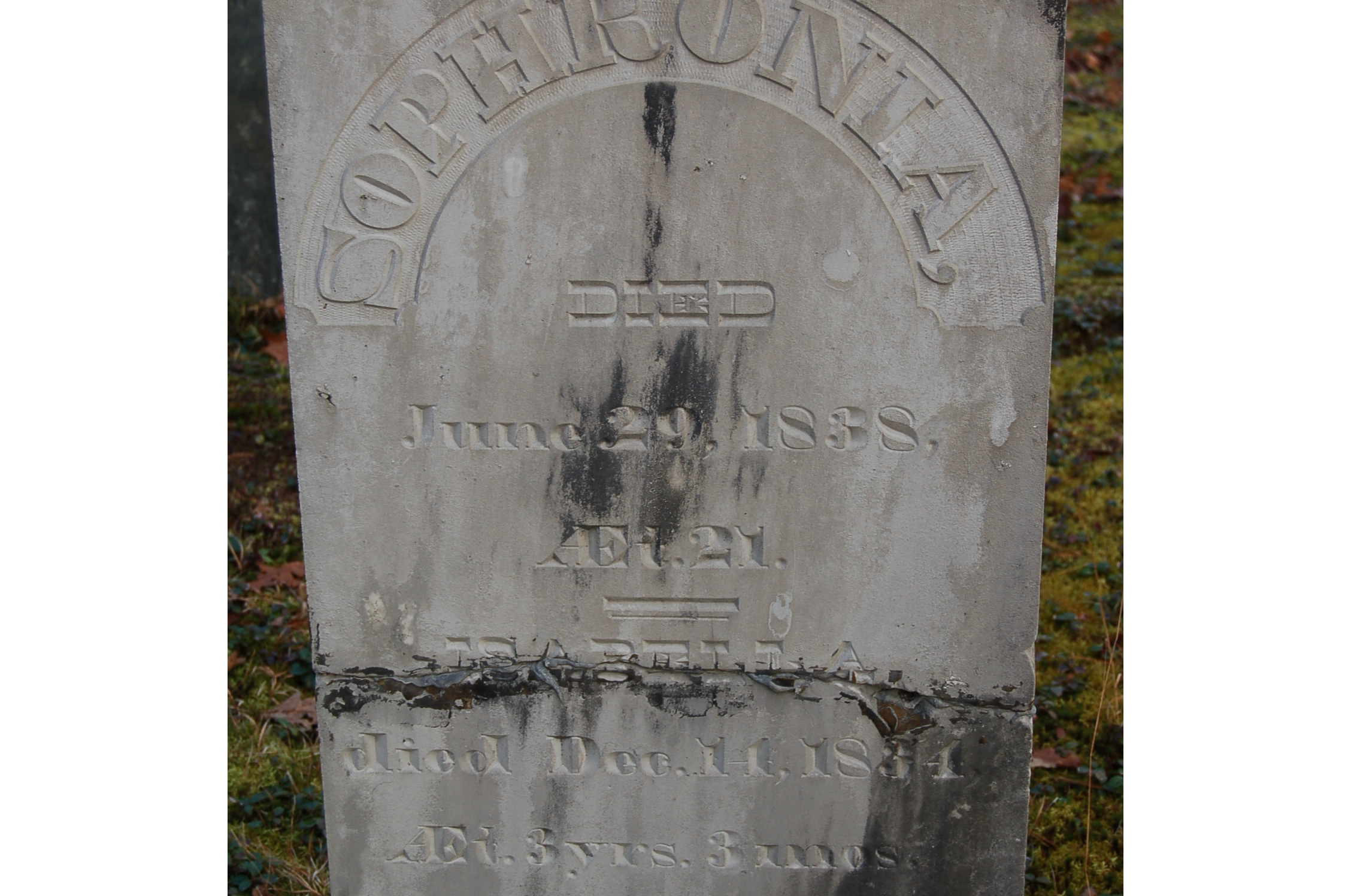 ---